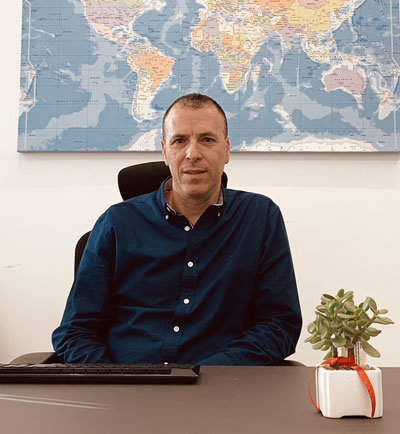 PackLease is a leading Israeli company that supplies high-quality products, which provide solutions for cargo support and load-securement in containers. In addition, the company specializes in ISO tank-container leasing. PackLease was founded by Omer Dvir, a second-generation specialist in logistics.
PackLease is the exclusive representative of several brands in the SIGNODE GROUP in Israel, which provides a variety of protective products such as: air-bags, safety sheets and load securement systems. These brands such as Bates Cargo-Pak, Dacro, Cader and others have many years of experience in developing these advanced products. This representation allows PackLease customers in Israel to benefit from the professional support and technical consultation of SIGNODE's experienced personnel, in their respective fields of expertise.
Due to its diverse and available products inventory, PackLease provides an immediate response to its customers, anywhere in Israel, 48 hours from order placement. The company supplies all products directly to the customers, without any reliance on third-parties or regional distributers.
PackLease is also known for its ISO tank-container leasing services via EUROTAINER, a leading international ISO tank lessor that it exclusively represents in Israel.
PackLease has an in-depth knowledge of the needs of a wide range of customers in the Israeli market, from a variety of sectors, including the chemical, pharmaceutical, plastic and beverage industries. The company's customers all export their products to various global destinations, and rely on PackLease solutions and services throughout their ongoing activities.
Among our loyal customers: Adama Group (Agan, Makhteshim), SodaStream, Gadot Biochemical Industries, Jafora-Tabori, Dexcel Pharma, Keter Plastic, Haifa Group, and more.